Rivanna Schutzhund and Police Club 2008 Fall Trial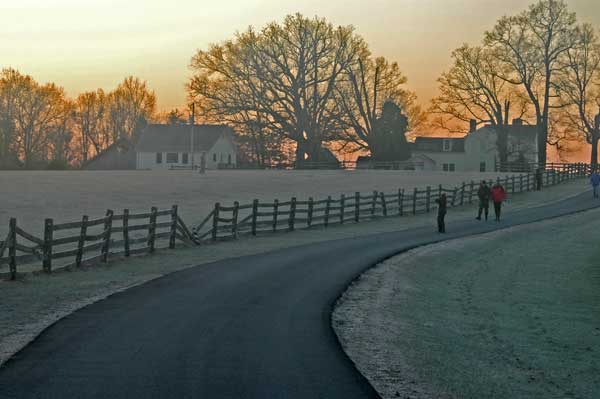 Our 2008 Fall trial with SV judge Günther Müllegger is complete. It was our second largest trial ever, with the most schutzhund entries we ever had. Teams earned 2 new SchH 1 titles, 5 new SchH 2s, 2 new SchH 3s, 2 new FH 1s, 1 new StP 2, and 5 BHs. In addition, we had one repeat SchH 1, and 4 repeat SchH 3s. Nineteen of the twenty three dogs entered are Handler Owner Trained.
Thanks to our judge, SV Günther Müllegger, our helpers, Armin and Dave, our tracklayers, Armin, Fiona, Charles, and Keith, and to all the competitors and friends who made this a terrific trial.
Schutzhund I
Dog
Handler
A
B
C
Total
Faundra Gardefense
Chuck Vaughan
76
82
81 a
239
B
Gunnar von Bachhaus (New Title)
Ron Sensenbach
96
83
90 a
269
G
Wish (New Title)
Heather Haudenshield
87
72
91 a
250
G
Schutzhund II
Dog
Handler
A
B
C
Total
Burzel von Münchbach (New Title)
Armin Winkler
95
76
91 a
262
G
Celhaus Reno (New Title)
John Pye
75
86
93 a
254
G
Chara vh Groot Wesenland (New Title)
Millie McCoy
86
78
84 a
248
G
Fsting van de Utadreef (New Title)
Charles Wrenn
98
89
86 a
273
SG
Z'Jazz ot Vitosha (New Title)
John Haudenshield
85
85
88 a
258
G
Schutzhund III
Dog
Handler
A
B
C
Total
Ascomannis Karo
Christopher Frank
91
61
81 a
-
-
Aika de Zennevallei (New Title)
Ron Sensenbach
86
88
91 a
265
G
Ben v Haus Weissenberger
Fiona Winkler
98
89
96 a
283
SG
Excalibur von Herrschaft (New Title)
Keith Jenkins
96
92
83 a
271
SG
Guyot von Bachhaus
Ron Harris
100
94
90 a
284
SG
Jitsu ot Vitosha
Evette Braenovich
95
96
96 a
287
V
Nuky z Kurimskeho Haje
Doug Chambers
97
95
95 a
287
V
Fährtenhund I
Dog
Handler
A
B
C
Total
Akira v Raptor Ridge (New Title)
Anita Winkler
94
-
-
94
SG
Enya vom Engelskotten (New Title)
Michelle Testa
89
-
-
89
G
Stöberprüfung II
Dog
Handler
A
B
C
Total
Rika vom Kirschental (New Title)
Vicki Wooters
93
-
-
93
SG
Begleithund
Dog
Handler
Result
Blackthorn's Coal
Christine Kemper
Passed
Obi Haus Juris
Chuck Vaughan
Passed
Ena II
Joanne Cochran
Passed
Shriver's Ozymandias
Paige Shriver
Passed
Rex vom Haus Grossen Hund
Sue Houser
Passed